Market your Business with the Best Automation Software
Before this era, the marketing of a product was exclusively done using manpower and there was no strategy or idea of what a person would need while what they were actually being offered. There were more chances of targeting the wrong audience for a product leading to unsuccessful attempts of selling even when the product was one of the best in the market. Also, this feels uncomfortable and annoying to the majority of people when a salesperson randomly tries to trade a product on the go. This is because most of us look for something we need while being in the comfort of our home. As a result, the concept of inbound marketing was developed that not only was cherished by the business community but also by the customers.
What are the current business strategies?
This new marketing strategy needed new solutions for it to work flawlessly. Most businesses from small to large-scale now target their customers through several mediums including social media marketing, email marketing, and SEO (search engine optimisation), etc. On one side this improved approaching the right customers while on the other side this led to the use of several individual applications and expenditure of money on their subscriptions making it a bit chaotic to handle and heavy on the budget.
To overcome this problem more innovative strategies were needed that could make this complex process more user-friendly, beneficial for the business growth, and easy on the budget. Therefore, different marketing automation software tools were developed to automate this whole process for the businesses to run smoothly without scaring away the customers. These software bundles put everything needed for the inbound marketing and effective handling of the workforce under a single application to make it easy to use with a single subscription.
Moreover, these software apps design business plans according to the needs of a company whether large or small, online or market-based, startup, or an old setup.
Now that you are familiar with what made these innovations come into force and provide an all-in-one solution to meet the needs of different forms of businesses. Further, we will focus on what is there in these automation software apps specially for entrepreneurs starting up online businesses and how they can benefit from these applications while taking care of their budget, without compromising the quality of services they get. This online entrepreneurship has recently emerged as a whole new dimension with a lot more opportunities for business due to an increase in the demand for online shopping by the customers. However, the entrepreneurs mostly have a limited budget that affects their business strategy, policymaking, and handling of the workload besides maintaining a standard.
Here we are going to compare the main features of three well-known automation software applications namely HubSpot, Zoho One, and Zuitte, for you as an online entrepreneur or a general businessperson to choose from based on your business category, requirements, and budget.
Program
Price
Usability
Integration
Mob App
Online Entrepreneur Support
Discounts
HubSpot
Starter Suit

$50/month

Professional Suit

$1,275/month

Enterprise Growth Suite

$4,200/month

Mostly user-friendly (Some complex features requires learning)
available
available
yes
25% discounted price
Zoho One
$35+tax/month /employee

$90+tax/month/user

Mostly user-friendly

(With some complexities)

available
available
yes
20% discount on yearly billing
Zuitte
Trial

$0 / 7 days

Pro Launch

$79 / month

Mostly user-friendly

(With some complexities)

available
available
Precisely designed for online entrepreneurs
One-year sub. is 94% off ($49).

Three-year sub. is 96% off ($99).

Five-year sub. is 96% off ($149).

lifetime sub. is 97% off ($199).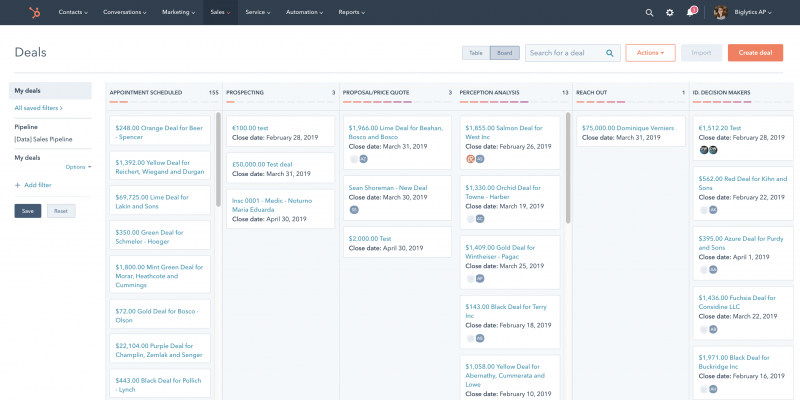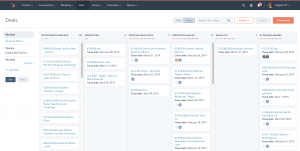 HubSpot was started back in 2006 by two MIT graduates who based this company on 'inbound' strategies for the business world. Their idea was to help people instead of rushing them with products they don't actually want and empowered companies around the globe.
HubSpot offers a combined solution for cloud marketing along with sales software apps to integrate applications like CRM, social media management, blog and website management, search engine optimization, email, messaging, automated marketing, chatbots, helpdesk tools, surveys, analytics, and reporting. Besides this, they also provide support in the form of professionals, phones, emails, and chat. HubSpot is declared as the best marketing automation software by G2 with more than 68,800 customers from than hundred countries due to their offered services, software tools and support for businesses overall.
Pros:
Best for mid-market company holders
Provides Integrated solution for businesses in general
Convenient to have everything in one place (social media, email, blogging)
Good customer support
Con:
Difficult to understand due to some complexities involved
Expensive for small businesses
https://www.hubspot.com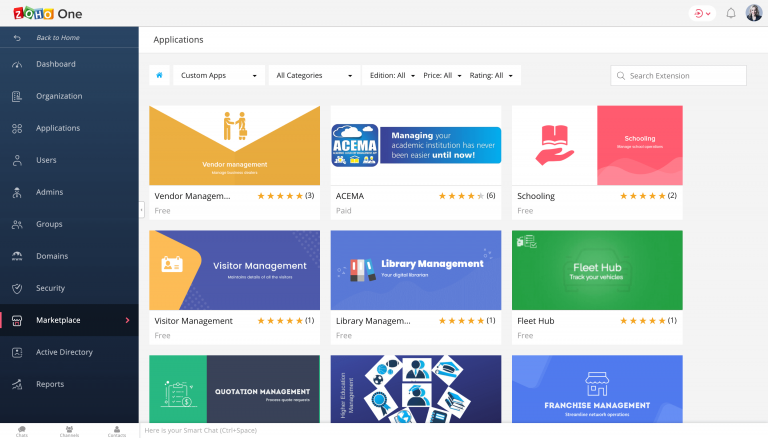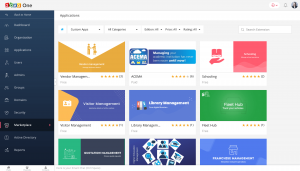 Zoho One also provides all in one solution for businesses overall and offers software apps to centralize administrative control. Whether it be product marketing, accounting, website launch, recruitment or any other business need Zoho One is designed to manage it all. There are more than 40 applications under the Zoho One platform for better guidance and management of employees in businesses of all sizes at affordable prices. It also offers an integrated system to enable communication between the team member to improve the efficiency of a business company by the smooth flow of information. Zoho One enables users to access their software on their desktop, laptop, or mobile with a single user account.
Pros:
Comparatively less expensive
A single account enables access to Zoho One all in one suit
Good for small businesses with affordable CRM
Offers change of plan with the growth of a business
Offers integration with third-party software tools
Cons:
Slow customer support.
Issues in the integration of different apps for seamless data flow.
https://www.zoho.com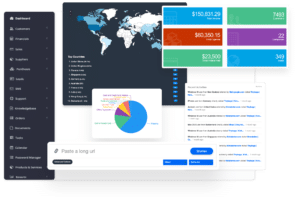 The one app that was actually designed by two entrepreneurs to specifically help modern entrepreneurs to flourish their businesses in a more precise way. The aim of this company was to help online entrepreneurs manage their businesses like a pro and save a whole lot of money they were spending on a subscription of individual software and apps to perform different business-related tasks. Zuitte is relatively a new platform with all the automation software app functionality, ease of use, and not heavy on the budget.  It targets entrepreneurs of the online business market like Amazon FBA sellers, SMMA owners, YouTube content creators, Shopify sellers, Dropshippers, freelancers, social influencers and many more. To meet the needs of this business group Zuitte offers services like a social media management tool, team management, establishing customer relationships, sending emails, collecting payment, social media account automation, sending invoices, Facebook messenger bot and many more.
Pros:
Designed for online businesspersons
50+ tools for online entrepreneurs
Low cost
Advanced social media automation
Offers lifetime subscription of 50+ tools for just $199 (97% off)
Cons:
Some features are pretty complex and need time in learning.
Conclusion
From the extracted information for all three automation software draw us to the conclusion that these apps suits are making businesses run more smoothly and precisely with modern marketing tactics to hunt down the consumers of a certain product in a very targeted manner by offering them what they are looking for. It is clear that HubSpot and Zoho One work best for the businesses in general either small, medium or large industry. On the other hand, Zuitte offers its automation services to the online business community including online entrepreneurs. HubSpot is comparatively expensive for smaller industry holders while Zoho One is a bit budget-friendly but has some issues with its tech support and integration of apps that they need to resolve. All three of these software apps offer some kind of discount on their packages but here Zuitte is clearly winning over the other two with a huge discount it is offering on its subscription with more than 50+ tools to empower your online business. So, if you are just entering this business world, choose the right automation app for your business, avail the discounts wherever possible, meet the requirements of your clients to the best you can and rock the world with a huge success.